news - aim - releases - reviews - plans - links - distributors - ordering - contact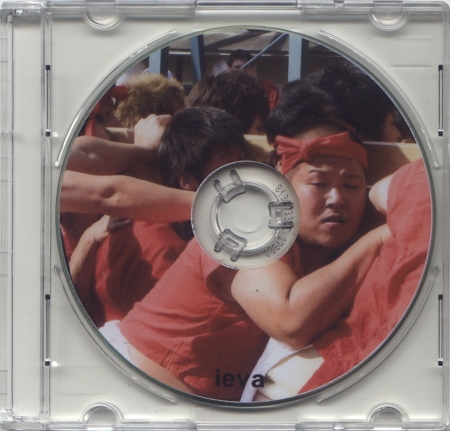 alm 81
ieva
"la cascade de la montagne de l'aube [ 日ノ岡 の滝]"
15 september 2011
recorded and composed by samuel andré in japan 2010
photography : delphine ancelle-b.
IEVA is the french musician samuel andré, at that time based in kyoto too. "la cascade de la montagne de l'aube [ 日ノ岡 の滝]" is a wonderful track made from drones and recordings done in japan (field recordings, a matsuri and old women singing traditional songs). wonderful!
please note that this 3" is also available in the "jizokuonbox (kyoto)" limited edition release.
tracklisting :
1. la cascade de la montagne de l'aube [ 日ノ岡 の滝]

reviews :
none yet