news - aim - releases - reviews - plans - links - distributors - ordering - contact
new design (december 2005)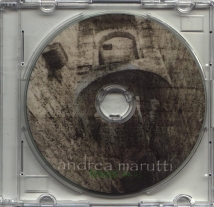 original design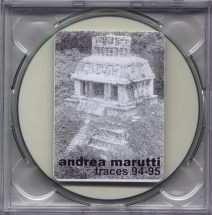 alm 1
Andrea Marutti
"traces 94-95"
december 2001
source material sequenced and recorded between july 1994 and december 1995.
re-constructed and mastered in october 2001 at lips vago digital studio.
original artwork : ta'lem
new artwork (december 2005) : cyril herry
you might not know this name but if we tell you that this is the man behind the great dark-ambient projects Amon and Never Known, we think you'll see who andrea is...
here he proposes us three tracks recorded some years ago and mastered very recently especially for this release, a bit close to the old Never Known sound.
not really dark-ambient, a liitle more experimental yet still melodic.
tracklisting
1. prequel (3.00)
2. lost in palenque (15.00)
3. pi kappa (3.00)