news - aim - releases - reviews - plans - links - distributors - ordering - contact
new design (december 2005)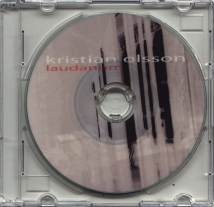 original design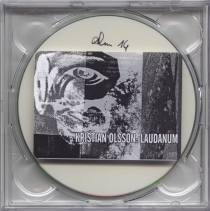 alm 14
kristian olsson
"laudanum"
6 october 2003
laudanum was recorded in the fall of 2002 on various locations in stockholm, vasteras & sundsvall.
edited at the deathchamber. all work by kristian olsson.
original artwork : kristian olsson
new artwork (december 2005) : malika uhlen (photo) / cyril herry
kristian olsson is a swedish artist, once half of heid (releases on bastet, malignant and cold meat industry). he's now known under the survival unit moniker, regularly releasing his aggressive power electronics on various labels.
with this 3", kristian gets back to his death-ambient roots with a fantastic 20min long track full of frightening samples, metallic percussions and cold atmospheres...
tracklisting
1. laudanum