news - aim - releases - reviews - plans - links - distributors - ordering - contact
new design (december 2005)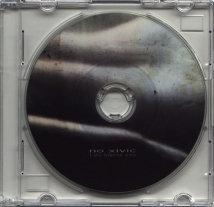 original design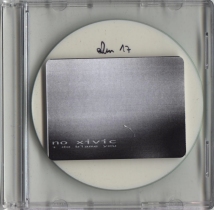 alm 17
no Xivic
"i do blame you"
21 june 2004
original artwork : alexis horellou
new artwork : malika uhlen (photo) / cyril herry
no Xivic is Henkka Kyllönen, a finnish artist you may have discovered thanks to his untitled 7" released last year by Drone Records, described by the label as "underground 'dronish' experimental sounds, based on long & moving metallic drones mixed with higher, near-distorted frequencies and low rumblings. this results in pure & elegant floating dronescapes that never stands still, giving you nothing to fix upon from your completely immersed mind.".
"i do blame you" might be harsher & noisier than this previous piece of vinyl. here, no Xivic proposes us a near 24min long track, perfect blend of noise and dark ambience, piercing frequencies and rumbling drones.
"try this in supermarket or some place filled with people ! (works everytime)"
tracklisting :
1. i do blame you

no FLAC version yet, sorry!