news - aim - releases - reviews - plans - links - distributors - ordering - contact
new design (december 2005)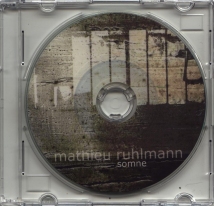 original design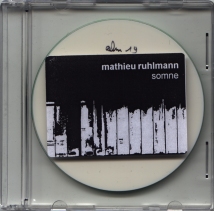 alm 19
mathieu ruhlmann
"somne"
29 october 2004
all sounds recorded and composed by mathieu ruhlmann, winter 2003, vancouver, british columbia
original artwork : cyril herry
new artwork (december 2005) : cyril herry
After a full length cd-r on S'Agita Recordings and just before another one on our beloved belgian friend Mystery Sea, here comes the first 3"cd-r of a newcomer in the ambient world.
Mathieu Ruhlmann is a canadian composer who carefully builds his pieces starting from his own field recordings. Add drones, subtle sounds and here's the result : a 20min long track, very calm, ambient, dark but luminous in the same time, cold and refreshing.
Perfect for the winter !
tracklisting :
1. somne

no FLAC version yet, sorry!