news - aim - releases - reviews - plans - links - distributors - ordering - contact
new design (december 2005)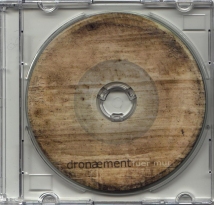 original design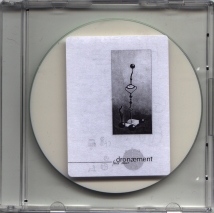 alm 20
dronaement
"fuer mur"
29 october 2004
"fuer mur" was recorded in feb.-mar. 2003 using a pianotune from "für alina" by arvo pärt.
words by betti fichtls (poem "your love")
"immer da" was recorded in 1997 and originally released on a split-tape with d.r.o.
love & respect to dagmar / mur ; the paintings on the front & the back are made by her.
original artwork : dronaement & taâlem
new artwork : cyril herry
Dronæment should need no introduction as he has now gained a strong reputation in the ambient world thanks to some releases on various labels like Drone Records, Dachstuhl (Tarkatak's home), Afe or Mystery Sea (yes, again !). Marcus presents here two melancholic and nostalgic tracks, the first with softer sounds, based on the wonderful "Für Alina" by Arvo Pärt, the second (an older piece found on a long-lost tape) with some more aggressive sounds, full of analog synths. Two sides of Dronæment's beautiful music…

watch the videoclip (make sure you have installed quicktime player first).
tracklisting :
1. fuer mur
2. immer da