news - aim - releases - reviews - plans - links - distributors - ordering - contact
new design (december 2005)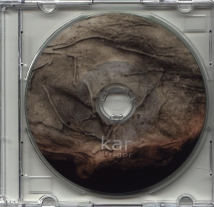 original design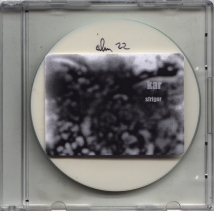 alm 22
kar
"sfrigor"
7 january 2005
original artwork : alexis horellou
new artwork (december 2005) : cyril herry
Kar is an italian duo, who presents here its first 3"cd-r after some self-released cd-r's and a pair of other cd-r's on the sadly defunct S'Agita Recordings.
This 20min piece will surprise you as its sound evolves radically from the beginning till the end. It starts with some scraping & scratching sounds which could remind you some stuff like Organum, then moves to a more electronic domain with some glitchy sounds...
tracklisting :
1. sfrigor

no FLAC version yet, sorry!