news - aim - releases - reviews - plans - links - distributors - ordering - contact
new design (december 2005)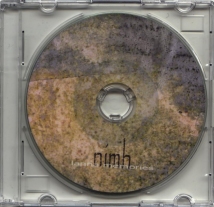 original design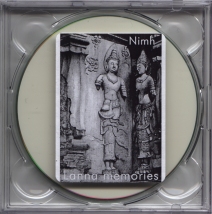 alm 7
nimh
"lanna memories"
03 september 2002
music composed and recorded by giuseppe verticchio using exclusively thai traditional instruments (2002).
original artwork : nimh
new artwork (december 2005) : cyril herry
Nimh is Giuseppe Verticchio, an italian composer who has self-released a bunch of CD-Rs since 1999. Here at ta'lem, we've immediately fallen in love with his music at the first listening. Using exclusively traditional Thai instruments for this release, Nimh creates an incredibly rich music, full of haunting percussions and trumpets, background sounds, harmonic frequencies, effects and noises present in the recording. His best work ever and truly a masterpiece for the dark ritual ambient music lovers.
tracklisting
1. part 1 (7:44)
2. part 2 (8:51)
3. part 3 (5:13)

no FLAC version yet, sorry!