news - aim - releases - reviews - plans - links - distributors - ordering - contact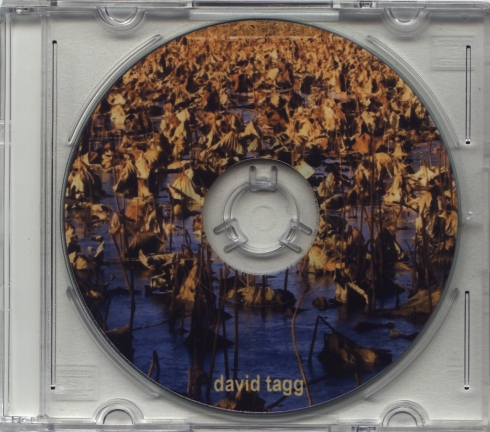 alm 75
david tagg
"return of the light"
9 june 2011
david tagg - guitar
recorded fall 2007
inspired by castor and pollux
photography : delphine ancelle-b.
experimental musician, designer and photographer, us artist DAVID TAGG mainly uses guitar for his musical output. for this 2-track release recorded in 2007, TAGG used exclusively the guitar as sound source to create splendid minimal yet evolving drones.
DAVID TAGG also co-operates the install and second sun recordings labels with brian grainger (milieu).
tracklisting :
1. return of the light
2. the embracer

no FLAC version, sorry!
reviews :
Vital Weekly
[...] I don't think I heard of David Tagg before, but is an 'experimental musician, designer and photographer' and uses mainly the guitar to play his music. Two pieces here, from fall 2007. The title piece gets its inspiration from shoegazing music with lots of fuzz and chorus, whereas the second piece, 'The Embracer' has a more delicate tone to it. Although both are fine pieces, I couldn't help thinking that this is the kind of music I heard well enough before, equally good or done better. It seems to me that Tagg does sound like others in his field, but not yet found his own voice in this field.[...] (FdW)
Norman Records
David Tagg is an US-based experimental musician, designer and photographer, using guitar to create huge washes of sound which are incredibly minimal but relaxing to the ear and evolve lovingly over the course of the two pieces contained herein. The sound ebbs and swells like Celer reduced to playing one note forever. Tagg collaborates with the likes of Milieu's Brian Grainger and his music fits in perfectly with that aesthetic. This is a 3 inch CD in what I'll describe as minimalist packaging but it's nice and cheap and the music is pretty. (Clinton)