news - aim - releases - reviews - plans - links - distributors - ordering - contact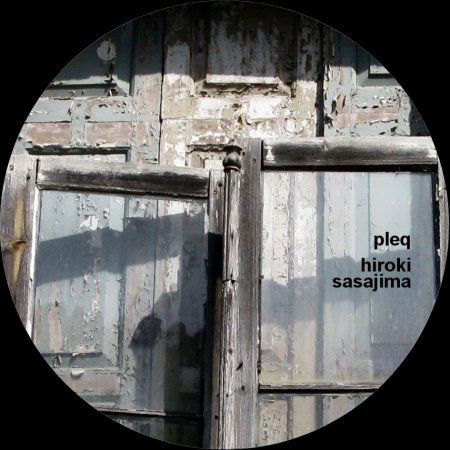 alm 86
pleq + hiroki sasajima
"witch-hunt"
31 may 2012
written and produced by bartosz dziadosz and hiroki sasajima
thanks to hiroki sasajima for his cooperation
dedicated to all witches
mastered by julien cornu-kuoch
photography : delphine ancelle-b.
"witch-hunt" is a wonderful collaborative track between pleq, the polish busy bee (past productions were released by several international labels like basses frequences, u-cover, dataobscura, somehow, audio gourmet, rural colours or ephre imprint) known for his ambient/glitch productions and the japanese field recordist hiroki sasajima we already know on taâlem thanks to the nature of dislocation 3" we released a few years ago (see here). his previous release were out on mystery sea, unfathomless, impulsive habitat or semper florens.
this 24min long track is a beautiful blend of the two artists' skills, perfect mix of drones, field recordings and a few glitches...
tracklisting :
1. witch-hunt

reviews :
Vital Weekly 839
Hot on the heels of the previous three (see Vital Weekly 837), another trio of 3"CDR releases. The first one is by Polish sound artist Pleq, whom recorded with Hiroki Sasajima, who already had his solo release on Taalem. Together they use the entire length of the 3"CDR, almost twenty-four minutes with a piece of deep drones, the sounds of water and a bit of glitch - perhaps occured when using time stretching I was thinking. Quite a dark force this piece, hovering low over a glacier, while the air is statically charged. They take a bit of time for developments here to arrive but towards the end the mood has changed from dark to very dark and the mild distortion seems to be gone. Nice one.
[...] (FdW)
A Closer Listen
After collaborating with Spheruleus on a beguiling album for Time and Language earlier this year, Pleq + Hiroki Sasajima keep the creative fires burning with the menacing CD-3" witch-hunt. Spheruleus may be absent, but his positivity would seem out of place.
The phrase "witch-hunt" may have begun in antiquity, but has come to mean a ferreting out of undesirables by any institution possessing authority: governments, armies, churches, politicians. To be at the center of such a hunt is a harrowing experience: one watches helplessly as one's life is dissected, then reevaluated with a more suspicious tint. In like fashion, witch-hunt grows swiftly from intimation to intimidation, from suggestion to accusation.
While the sound sources (electronics and field recordings) may be similar to those found on the previous excursion, these proceedings are much darker in timbre. It's amazing how threatening the sound of running water can sound when accompanied by a low-register drone. Instead of the pretty brook, it becomes the stream by the lake in which suspected witches are thrown. (Sink and you're innocent; float and you're a witch.) The mental state of the accused is not the only darkness here; the accuser's mind is clouded as well. Layer upon layer of drone are heaped upon the proceedings like lying witnesses. The oppressive quality of the center section allows little light to enter.
Is all lost? A scarab sound emerges at the halfway point like a scavenger scuttling over the face of the sentencer. In these proceedings, evil is not always found where it is expected. As the timbre grows slightly lighter toward the end, could it be that the accuser has relented, or only that the soul has ascended and the victim has transcended recrimination through martyrdom? The possibility of escape may be only a phantasm: the cruelest joke of all. (Richard Allen)
Culture Is Not Your Friend!
Not too long ago I bought a book with the misleading name – 'The history of Witchcraft'. In fact, I found out after reading it, it was about the history of witch hunt, which is a very different subject altogether. Those were unthinkable times back then, especially for women of course. I have also watched the movie "The passion of Joan of arc" from 1928 not too long ago, and while the heroine of this beautiful movie was taken to a fate so similar to the burning end that waited for many men, women and those who were accused of witchery (they were also men and women, I just had to make the connection with the book I was reading), this E.P by Pleq and Hiroki Sasajima could have served the right soundtrack.
For twenty three minutes, this collaboration work travels through bleak puddles of low drones and offers a thin pathway for all hope to abandon. Pleq and Sasajima do not do this in some sort of a dark, grim and theatrical way, but in a melancholic, aesthetic and delicate manner. I can hear dim crackles through the thundering shakes that take charge halfway through the track. It's all mystical. It's all gloomy. It shares the fading thoughts of another victim of that fearful atrocity.
The Field Reporter
Y a-t-il de nos jours sorcière désirable ? Peu nous chaut celle gothique moderne de notre société romantique à l'agonie, non, on choisit d'aimer la vraie, celle qui a expérimenté la brûlure des flammes sur son corps, celle dont on a tranché la langue avant de la faire monter sur le bûcher, de peur qu'elle ne profère une ultime malédiction à l'encontre de ses persécuteurs, mais est-ce bien cette figure que l'on espère retrouver ici sur l'album 3" de Pleq et Hiroki Sasajima sorti chez le label japanophile Taâlem ?
On lance l'écoute, issue d'une rencontre entre ces deux artistes, l'approche introductive est un long souffle, résonance d'un esprit qui se rassemble, à peine émaillé de quelques clics, coupures ou incisions du corps qui se prépare.
Puis les cliquetis se font rapprochants, se mélangent à un chant nocturne d'insectes, nos connaissances entomologiques sont limitées mais on peut dire assurément que ce sont des insectes qui font meute, ou colonie pour reprendre le titre d'un bel album récent d'Hiroki Sasajima.
Peu avant la fin l'harmonie s'apaise, le souffle se fait ténu, laisse place à une attente, l'esprit et le corps de la sorcière sont bien devant nous, on s'offre pleinement à elle en espérant qu'elle se fasse succube, et inutile qu'elle nous jette son sort, nous lui sommes déjà pleinement dévoué. Qu'on ne compte pas sur nous pour être le chasseur de sorcière, d'ailleurs c'est bien simple nous sentons déjà la métamorphose agir, nous devenons scolopendre, nuée prête à attaquer quiconque tenterait de nous l'enlever, elle ou ce disque qui nous l'a si bien fait aimer.
Une note technique, une fois n'est pas coutume, le mastering de cet album a été assuré par Julien Cornu-Kuoch, tout comme quelques autres albums récemment parus chez Taâlem. Les musiques ambiantes demandent à ceux qui en assurent l'embellissement final une grande sensibilité, souhaitons que Taâlem continuera cette collaboration technique qui sied si bien à ce disque. (Flavien Gillié)
Is there nowadays any desirable witch ? Carian for the modern gothic one vivid in an agonizing romantic society, very little indeed ! One surely prefers to love the authentic one, that experienced burns of fire to her body, the one whose tongue was severed before headed for the stake, fearing she uttered one last curse against her persecutors; but is this really the witch one hopes to meet on the 3" album by Pleq and SASAJIMA Hiroki, issued on the japan-loving label Taâlem?
One pushes "play", starting the meeting of these two artists; introduction is a long breath, resonance of a rallying spirit, scarcely dusted with some clicks, cuts or incisions of the preparing body.
Then chinks intensify, mixing with a nocturnal insects buzz, and even with limited knowledge of entomology, one can ensure these are insects forming a pack, or a colony, reminiscent of the beautiful recent SASAJIMA Hiroki album's title.
Almost at the end, harmony lulls, breath gets tenuous, space is left for the expectancy, the spirit and the body of the witch are really there, in front of us, we totally abandon ourselves to her, hoping she becomes a succubus, and no need for her to devote, we are already devoted to her. Nobody may expect we become witch hunters, anyway, it is that simple, metamorphosis acts on us now, we become centipedes, a swarm ready to attack anyone who would try to take from our hands, either the witch or this disc that made us fond of her.
A final technical note, once is not always, this album was mastered by Julien Cornu-Kuoch, as were a few recent Taâlem issues. These ambient musics require as the final mastering touch a great sensitivity, hence let us wish that Taâlem will keep this technical collaboration that suits so nicely this disc. (Flavien Gillié, translation by Sismophone)