news - aim - releases - reviews - plans - links - distributors - ordering - contact
new design (december 2005)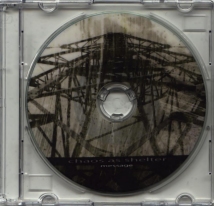 original design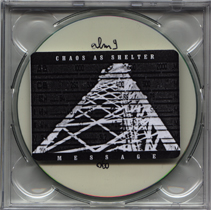 alm 9
Chaos As Shelter
"message"
2 december 2002
recorded at new jerusalem studio, 2002
spy message received : 07.01.2002
original artwork : chaos as shelter
new artwork (december 2005) : cyril herry
Chaos As Shelter, from Israel, is one of those bands that don't really need to be presented. He has fastly become a big name in the ambient industrial world thanks to a handful of releases on various labels around the world.
For this 3", Vadim has worked from a spy message he had captured on his shortwave radio.
The always evolving 20mn track he has composed is simply fascinating and obsessive. At the first listening you're hooked!
tracklisting
1. message (20.20)
no FLAC version yet, sorry!