news - aim - releases - reviews - plans - links - distributors - ordering - contact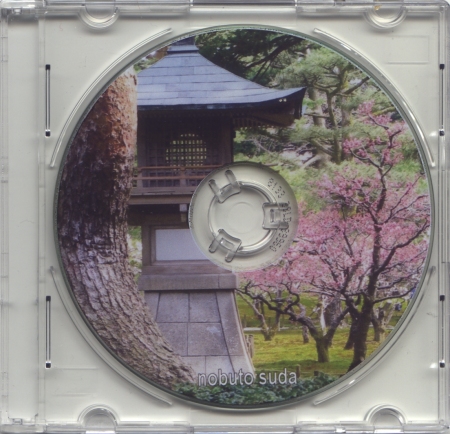 alm 78
nobuto suda
"twilight garden"
15 september 2011
mixed and mastered by julien cornu-kuoch
photography : delphine ancelle-b.
we first discovered this japanese musician thanks to his (i think) very first -and very nice- release (under the NADA alias) on the H.L.M high linear music netlabel run by alexis béchu (lexothimie). a few days later, NOBUTO got in touch with us to propose his music. talk about a coincidence! we immediately fell in love with his simple yet highly emotional tracks. think about the most melodic AIDAN BAKER songs or early ULTRA MILKMAIDS. SUDA has since built a rather impressive discography thaks to rural colours or somehow recordings, and co-founded tobira records with HAKOBUNE.
please note that this 3" is also available in the "jizokuonbox (kyoto)" limited edition release.
tracklisting :
1. twilight garden

reviews :
none yet