news - aim - releases - reviews - plans - links - distributors - ordering - contact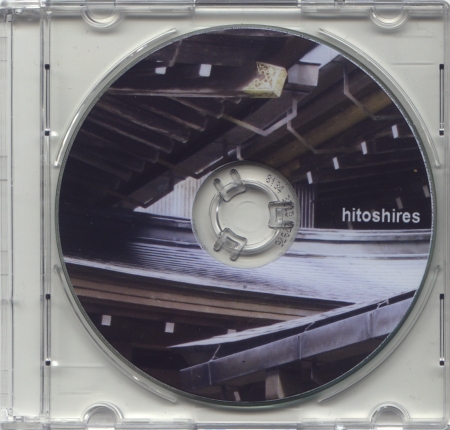 alm 79
hitoshires
"stella"
15 september 2011
written and recorded by sasagu ota in autumn 2010
photography : delphine ancelle-b.
HITOSHIRES is the project of sasagu ota, a japanese musician based in kyoto. sasagu decided to propose us some tracks after he discovered ta'lem releases at the parallax record store in kyoto where most of the ta'lem catalogue is available. just like his friend nobuto suda, sasagu's music seems quite simple but is highly effective. perfect droney ambient...!
"stella" is his very first release and will be soon followed by another release on tobira records.
please note that this 3" is also available in the "jizokuonbox (kyoto)" limited edition release.
tracklisting :
1. stella

reviews :
none yet